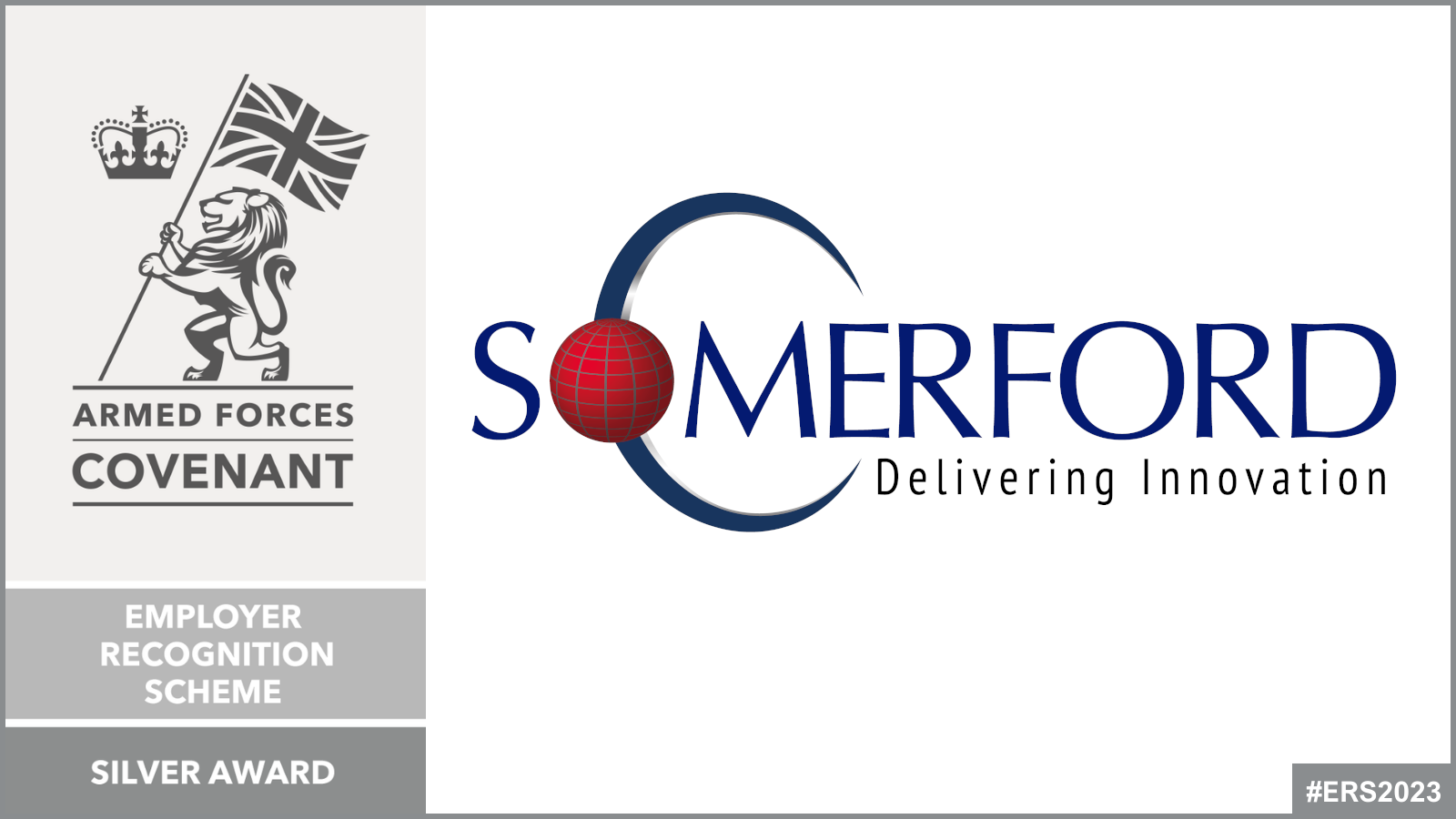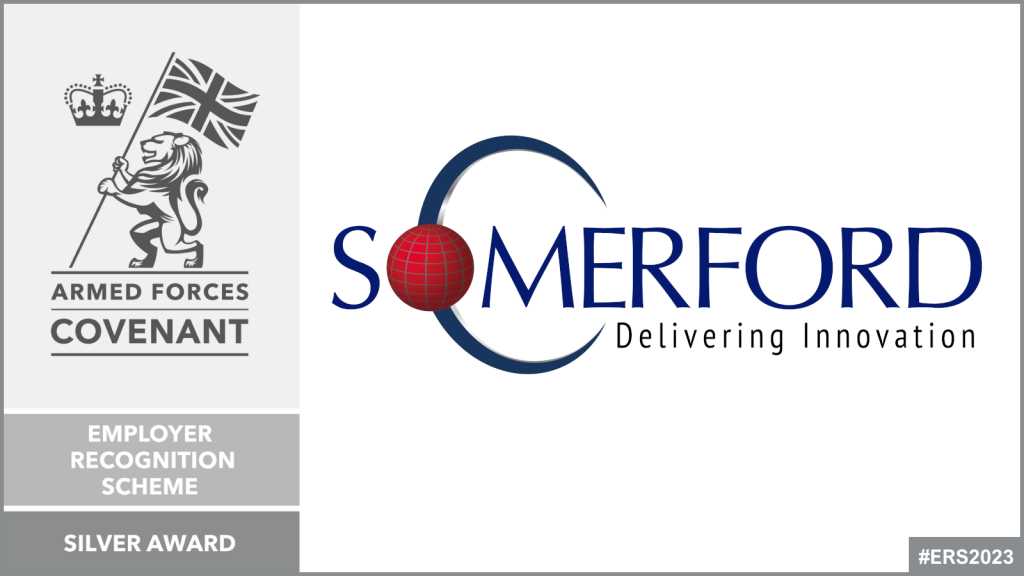 Somerford Associates Receive Defence Employer Recognition Scheme Silver Award
Somerford Associates are proud to announce that we have been approved as a silver-tier partner for the Defence Employer Recognition Scheme's Covenant initiative. We were awarded Bronze in November 2018  and commemorated last year with Splunk and Deputy Commander Strategic Command, Lt Gen Tom Copinger-Syme CBE. 
Somerford has a long and established history of working with the Ministry of Defence as well as hiring ex-service personnel as we see first-hand the benefit they can bring to a business.  We employ several Veterans, reservists, and military spouses and are keen to do all we can to support them whilst providing a viable route into employment.
We are a forces-friendly employer and we put into practice the pledges we make and are proactive in our hiring process and ongoing support for employees.
The Armed Forces Covenant is a promise from the nation to those who serve or have served, and their families, which says we will do all we can to ensure they are treated fairly and not disadvantaged in their daily lives. The Armed Forces Covenant relies on the people, communities, and businesses of the UK to actively support it to make a difference.
About Somerford Associates
Somerford is a top-tier, award-winning partner with the experience to assist organisations in their adoption of cloud services and technologies securely, whilst understanding the continued challenges of a complex hybrid environment. We have grown a reputation as a trusted pair of hands helping organisations decipher the 'art of the possible' and deliver scalable solutions with output-driven objectives.
Somerford Defence Service