Redefine Access Management with Delinea
Enhance security by managing and controlling privileged access to critical systems, data, and infrastructure
Delinea: Reduce Risk, Ensure Compliance and Simplify Security
Navigating the complexities of traditional Privileged Access Management (PAM) solutions has long been a source of frustration, with arduous setup processes and inconvenient user experiences. However, Delinea's solutions (from Secret Server to Account Lifecycle Manager) offer a combination of ease and effectiveness. Deploying, configuring, and managing privileged access has never been so straightforward and streamlined.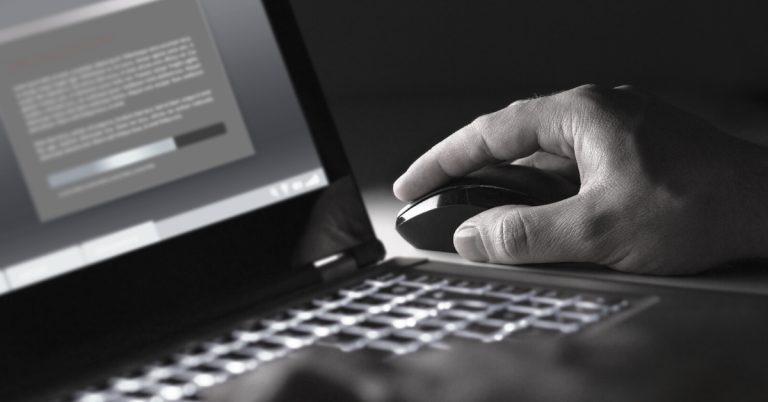 Somerford Associates proudly partners with Delinea (previously Thycotic and Centrify), the leading provider of seamless Privileged Access Management (PAM) solutions that empower cybersecurity for the modern, hybrid enterprise. When combined with our comprehensive services including expert pre-sales consultation, professional implementation, and ongoing support, you can be sure that your transition to a more secure working platform is seamless and stress-free.
How does Delinea Integrate Seamless
Privileged Access Management?
Delinea users can deploy a range of solutions that tackle access challenges; protecting privileged accounts while maintaining productivity.
Privileged Behaviour Analytics
Account Lifecycle Manager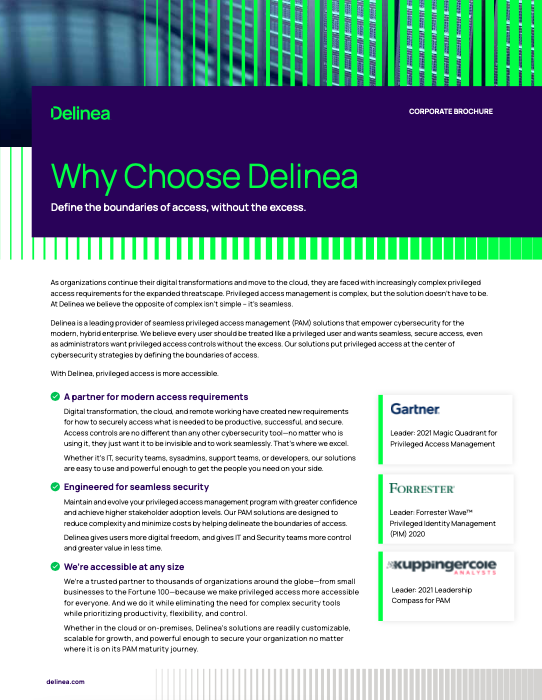 Discover why modern businesses (including over
half of the Fortune 100) are choosing Delinea
Get to know Delinea with this comprehensive datasheet showcasing their solutions and use cases.
Dedicated Support Desk
At Somerford Associates, we understand how frustrating it can be when software or services don't work as expected.

That's why we offer top-of-the-line support through our Service Desk, which is available to both our valued customers and prospects involved in a proof of concept.

Delinea is a leader in privileged access management. Their advanced software solutions make security seamless for the modern, hybrid enterprise, to secure critical data, devices, code, and cloud infrastructure.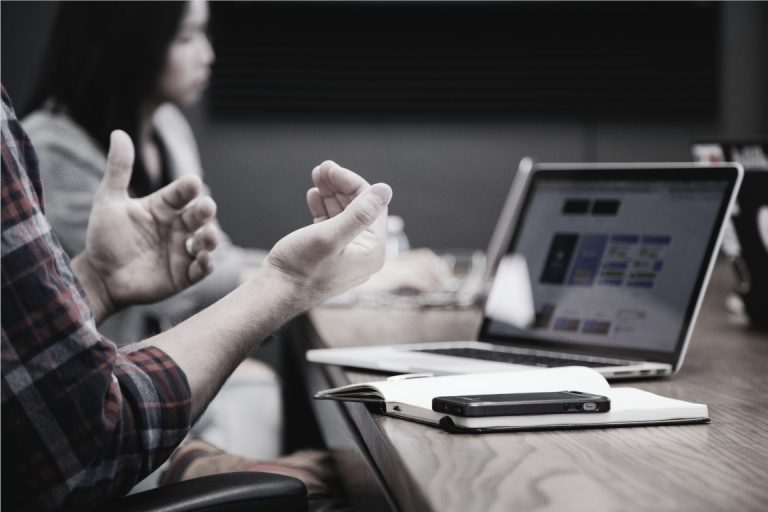 Delinea Case Studies
Discover how Delinea empowers customers with Privileged Access Management across all Linux, UNIX, and Windows systems.
How a Global Organisation Leveraged Delinea to Achieve PCI Compliance
Improved management of user accounts through Delinea PAM deployment
How a Large Hospital System Deployed Delinea Secret Server to Improve Security
Now able to clear penetration tests for password vulnerabilities with ease
How a Cybersecurity Leader Switched to Delinea for Smoother Collaboration
Enhanced the experience for the company's IT and business users


Delinea Discovery Sessions
"Delinea is a leading provider of privileged access management (PAM) solutions, removing complexity and defining the boundaries of access."
Get in Touch to Learn More