Bring your Organisation's Apps Together
Set Your Data in Motion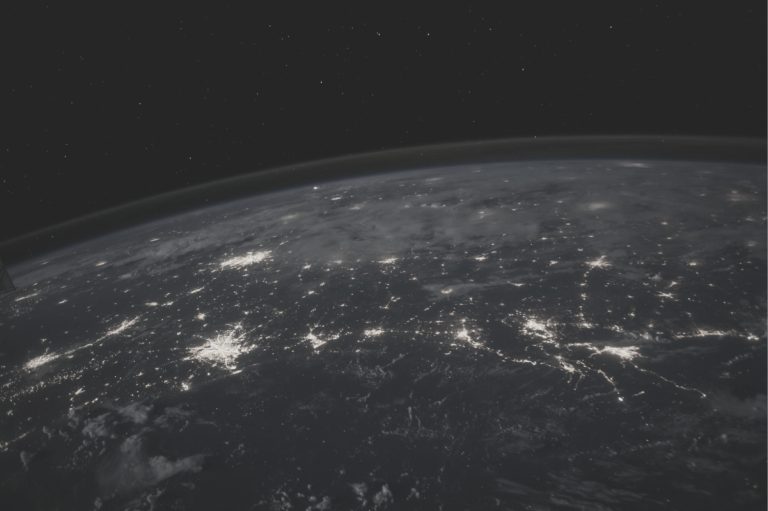 Confluent is Creating the Foundational Platform for Data-in-Motion.
Confluent was founded in 2014 with its headquarters in Mountain View, California. The company's original founders created Kafka, which later evolved into open-source Apache Kafka. Confluent Platform is a full-scale data streaming platform, built on Apache Kafka, to easily access, store, and manage data as continuous, real-time streams.


Confluent delivers a scalable, resilient and flexible platform built on Kafka that allows organisations worldwide to easily access, store and manage data as continuous real-time streams. Confluent Platform delivers a complete Kafka distribution for on-premise or hybrid architectures, with multiple connectors, simplified data streaming, enterprise security features and total resilience. As Confluent Cloud it is a serverless, elastic cost-effective and fully managed cloud-native service. Confluent makes Kafka effective, accessible and highly performant for multiple organisations globally.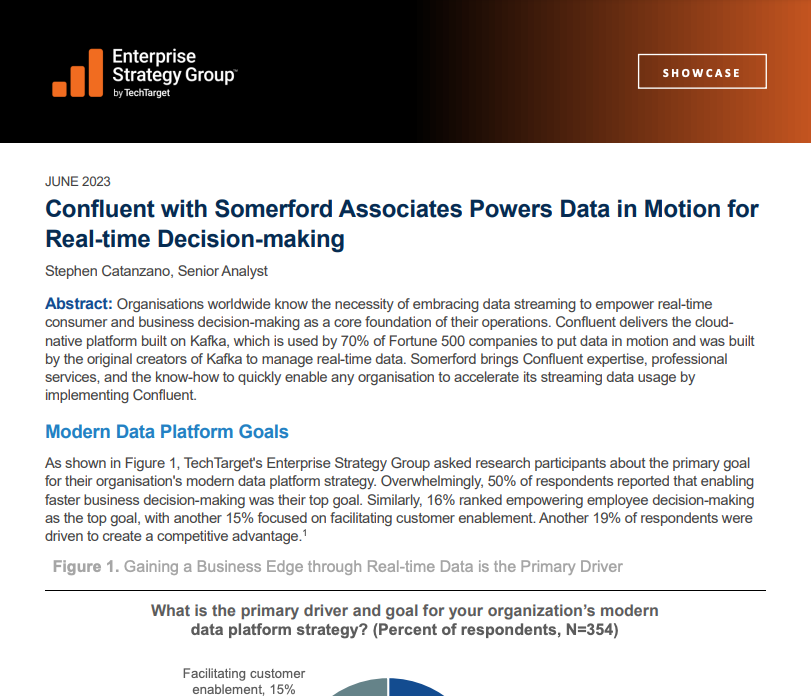 Confluent with Somerford Powers Data in Motion for Real-Time Decision Making
If you want to learn more about how Confluent and Somerford can help power data in motion for real-time decision making, download our datasheet using the link below:
Confluent Explained in 60 Seconds
Get in touch to learn more about how you can utilise Confluent.
What is Data Streaming?
Data streaming is a technology that processes data in real time as soon as it's generated. It's used in various industries, from multiplayer games to stock trading platforms. Read the ebook to learn more about data streaming, its use cases, and examples.
How Streaming Data Works - Overview, Examples, and Architecture
Data collection is only one piece of the puzzle. Today's enterprise businesses simply cannot wait for data to be processed in batch form. Instead, everything from fraud detection and stock market platforms, to ride share apps and e-commerce websites rely on real-time event streams.

Paired with streaming data, applications evolve to not only integrate data, but process, filter, analyze, and react to events as they happen in real-time. This opens a new plethora of use cases such as real-time fraud detection, Netflix recommendations, or a seamless shopping experience across multiple devices that updates as you shop.
Get started with Confluent, for free
Confluent simplifies the process of linking your applications, systems, and entire organisation through seamless real-time data flows and processing. Our solution for data in motion is designed to be cloud-native, comprehensive, and accessible wherever you require it.
Dedicated Support Desk
At Somerford Associates, we understand how frustrating it can be when software or services don't work as expected.

That's why we offer top-of-the-line support through our Service Desk, which is available to both our valued customers and prospects involved in a proof of concept.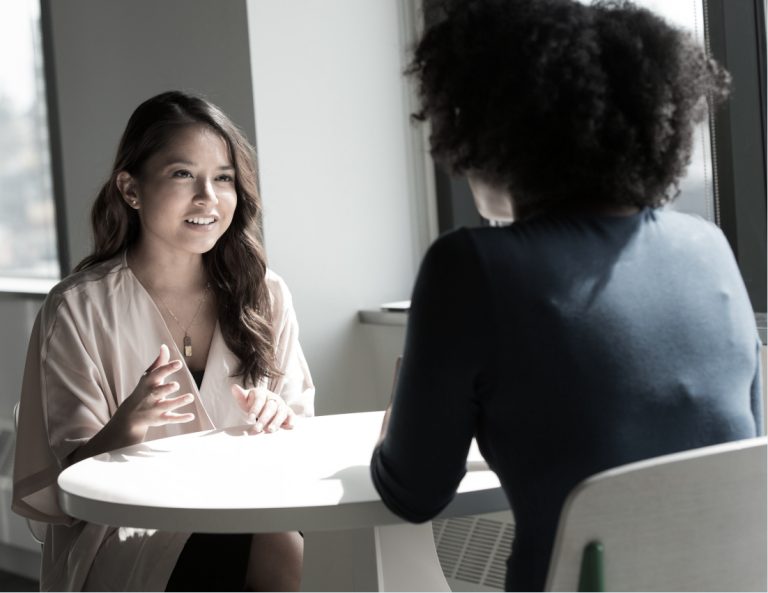 Confluent helps shape the shopping experience for millions of AO customers
Revving Up IoT Use Cases with Real-Time Hybrid Cloud Data Architecture
Domino's Expands Into Global Markets and Provides Real-Time Operation Views to Franchise Owners with Confluent
Get in Touch to Learn More