Empowering Data Transformation with Cloudian
Secure, scalable hybrid cloud data management
Build Scalable, Distributed, Highly Available Storage Infrastructure with Cloudian
Cloudian provides object storage solutions that enable businesses to manage and store massive amounts of unstructured data efficiently. Their software-defined platform allows seamless scalability across private, public, and hybrid clouds, ensuring data accessibility, durability, and cost-effectiveness. With a focus on simplicity and compatibility, Cloudian caters to diverse industries seeking reliable and scalable data management solutions.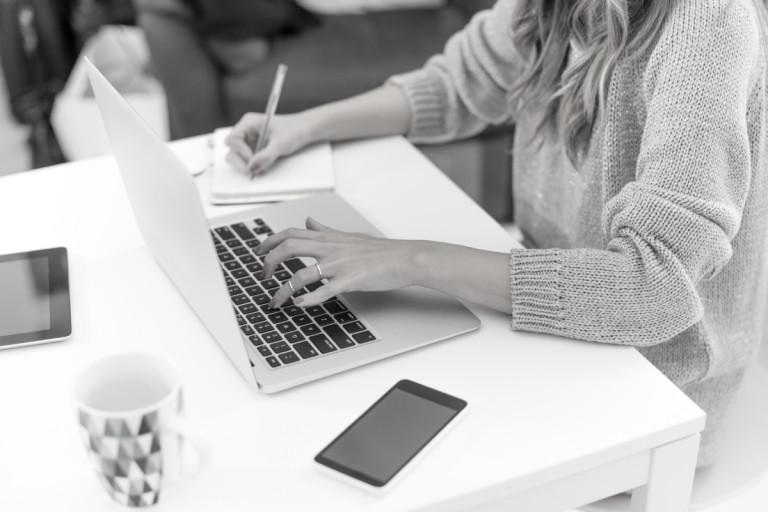 Somerford Associates is in close partnership with Cloudian, a leading expert in data and object storage technology. As a top-tier partner, we're ushering in an era of accessible enterprise-grade storage solutions. Cloudian's innovative Hyperstore ecosystem offers limitless scalability, robust management tools, and fortified data security, seamlessly integrated through the S3 API. Together, we're reshaping the storage landscape, ensuring organisations of all sizes can harness the power of object storage within their own data centres.
Cloudian Offers a Comprehensive Range of Services Designed to Address Diverse Data Management Needs:
Data Protection
Cloudian provides immutable storage solutions that safeguard your data from hacker encryption, ensuring its integrity and security.
Hybrid Cloud
Establish a consistent cloud presence wherever needed – spanning public cloud, on-premises infrastructure, and edge locations.
Data Lakehouse
Cloudian empowers data analytics through secure on-premises S3 data lakes, enhancing the efficiency and reliability of data-driven insights.
Data Sovereignty
Achieve compliance, performance, and data locality goals by building private clouds anywhere with Cloudian's solutions.
"We have been impressed with the Somerford commitment and are convinced that their professionalism, dedication and technical ability will make them the ideal partner to help the Cloudian brand thrive across the UK and Ireland, bringing us both new customers and solving the world's data growth challenges into FY20."
Transform Splunk Storage with 70% Cost Savings, Exabyte-Scale Expansion
Experience a data evolution powered by Cloudian HyperStore and Splunk SmartStore – the ultimate duo driving storage costs down by an impressive 70%, all while unlocking unprecedented scalability. This synergy crafts a mammoth exabyte-scale storage realm, distinct from your Splunk indexers.

Ready to explore? Reserve your spot for a Cloudian demonstration by reaching out to us today.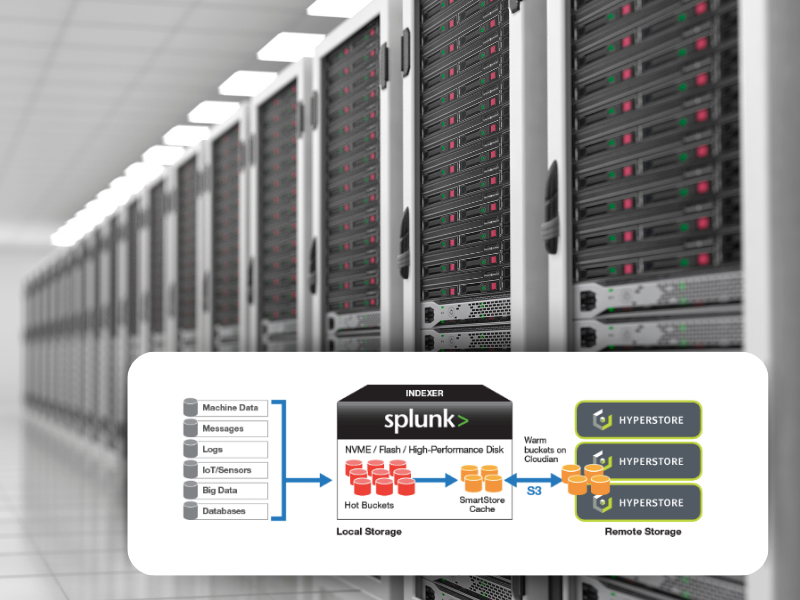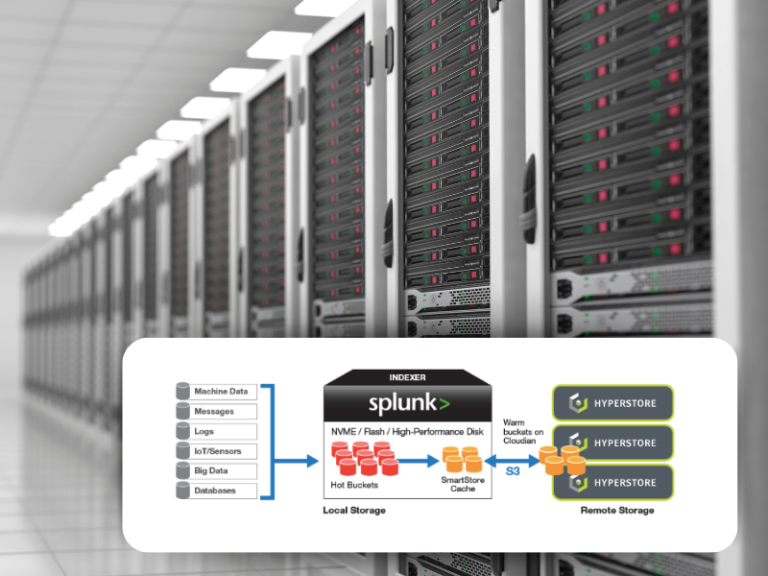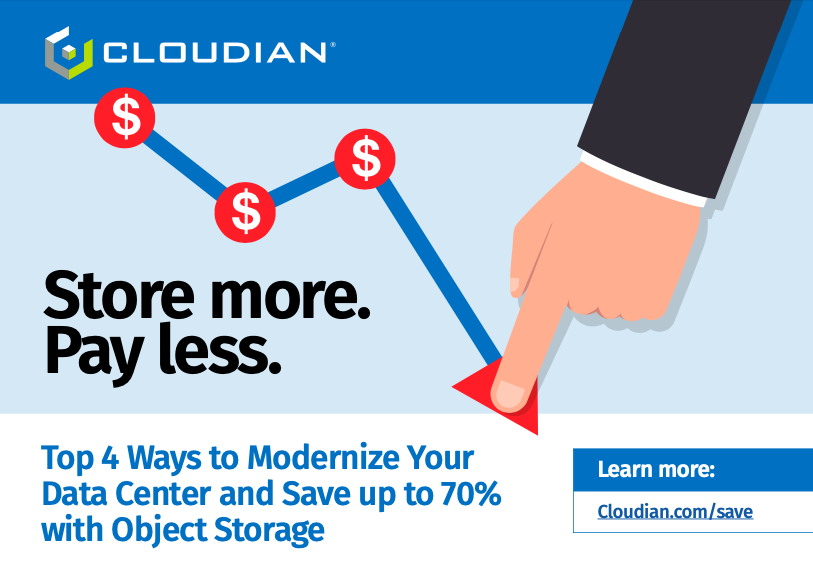 Top 4 Ways to Save up to 70% with Object Storage
Unlock Cost Savings and Modernise Your Data Centre: Discover How Cloudian Object Storage Reduces TCO by up to 70%
Dedicated Support Desk
At Somerford Associates, we understand how frustrating it can be when software or services don't work as expected.

That's why we offer top-of-the-line support through our Service Desk, which is available to both our valued customers and prospects involved in a proof of concept.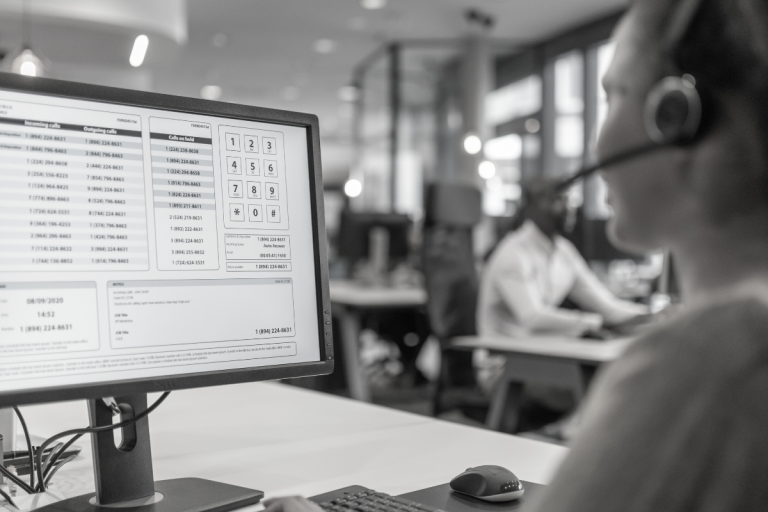 Cloudian Case Studies:
Explore previous projects from Cloudian customers who chose the software-defined storage platform for their business needs
Building Resilient IT Infrastructure for Public Health Amid Uncertainty
Nurturing Business Expansion Through
Cloudian-Based Offerings
Enhancing Big Data Management for a Leading Swiss Financial Institution

Cloudian Discovery Sessions
"Cloudian specialises in providing object storage solutions for managing and storing massive amounts of unstructured data."
Get in Touch to Learn More