Somerford are an Elite Partner with leading-edge providers of innovative, disruptive, agile technologies for information security, and business intelligence. We have the ability to provide expert consultants, cleared to the highest level to handle the most sensitive of data.

We pride ourselves on tailoring our services to the individual needs of our customers, using our expert certified consultants to advise on the right solution for each organisation. We can assist at any stage of your technology programme, whether setting technical strategy, devising proof-of-concept, preparing business justification, implementing solutions, or providing training and in-life support.
Financial services and insurance
Somerford's proven approach and experienced methods are to implement a solution that is appropriate for the customers' needs. Our certified consultants advise on the right solution for your business. They have experience in understanding the areas of concern, completing a proof of concept and providing total implementation with ongoing support.
"Somerford's industry knowledge has proven to be a differentiator in driving customer success."
"Somerford have been a long-standing partner with Centrify, and are both self-sufficient and technically-capable. This strategic relationship has enabled us to expand our presence into key accounts within the government sector, we look forward to more success in other verticals going forward."
Cloudian said of the appointment - "I am delighted to welcome Somerford Associates to our UK partner network, providing the necessary focus to this important growth region within Europe. We have been impressed with the Somerford commitment and are convinced that their professionalism, dedication and technical ability will make them the ideal partner to help the Cloudian brand thrive across the UK and Ireland, bringing us both new customers and solving the world's data growth challenges into FY20."
We work as your trusted partner and part of your team to deliver success. Our aim is to meet all of our customer's needs with a focus on service quality and delivery.
Trusted by Customers and Partners"
Our Approach as a Trusted Partner
Discovery
Virtual and on-site demonstrations addressing your business needs.
Define
A certified engineer deploys a trial instance to address your requirements.
Deploy
Our certified security cleared consultants and Project Management team deploy and provide skills transfer.
Support
Our in-house support team provide a skilled and certified service desk.
We are constantly seeking new and interesting solutions for the ever changing government requirements and invest extensively in our partnerships. Staff are trained to ensure we provide our customers with the service experience they expect.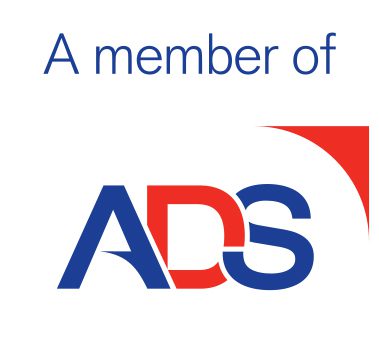 Somerford are a member of ADS – the Premier Trade Organisation for companies in the UK Aerospace, Defence, Security and Space Sectors.

 Somerford are a member of TechUK – who drives connections with government and businesses to create a commercial environment in which they can collaborate.
Not sure how to contact us?
Schedule a call with one of our certified engineers and pre sales team. Or drop us a line if you have any questions.