Download our free Audit and Compliance App
Somerford have worked diligently with our customers and partners to build a simple yet thorough set of dashboards and searches to represent your data in a format suitable for auditing, now available on Splunkbase.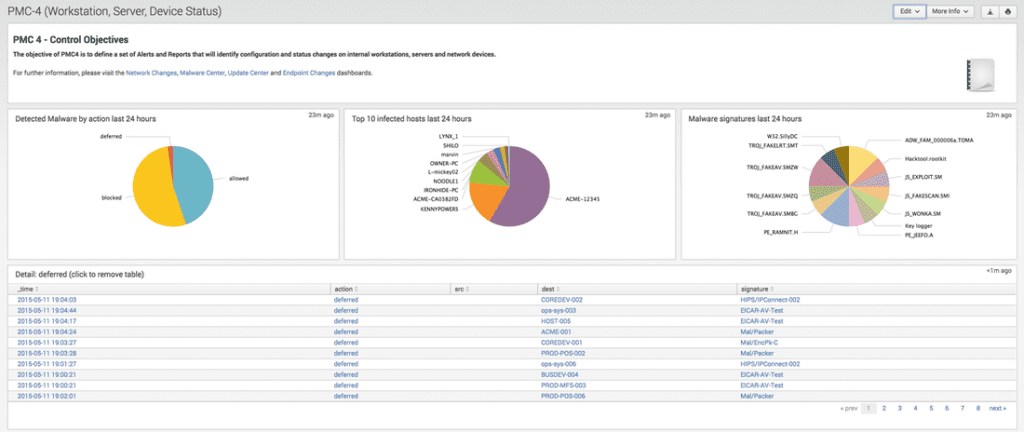 CESG Protective Monitoring, also known as Good Practice Guide 13, or GPG13, is a UK government recommended set of people and business processes and technology to improve company risk profiles – a Protective Monitoring solution will provide visibility and an understanding of who is accessing your organisations sensitive data. Implementation of protective monitoring solutions are recommended in a number of regulatory and industry best practices, such as PCI DSS, Cyber Security and SOX. The Audit and Compliance app allows you to meet all these regulations. 
Implementation of Good Practice Guide 13 is a strong recommendation for all HMG ICT Systems and is essentially compulsory for systems that store high impact level data.
The goal of a Protective Monitoring system is to ensure that there is a level of operational insight, to ensure that organisations have an understanding of how their IT systems are being used or abused by internal or external agents in the present and future.
If this seems like something worthwhile to your business, but you're not a current Splunk user, please get in touch using the contact section below to learn more. Or read up about Splunk on our Splunk Partner page, so you can use the full benefits of the Audit and Compliance app. 
Not sure how to contact us?
Schedule a call with one of our Splunk certified engineers and pre sales team. Or drop us a line if you have any questions.