About the Webinar
Join us to learn why organisations are turning to the Island Enterprise Browser to achieve a balance of security controls and user access.

We will discuss how Island helps organisations say yes to projects that have previously been restricted or not even possible - such as BYOD, 3rd party contractor access, Zero Trust, and access to critical Web and SaaS applications. In this webinar we'll be covering:
• What is Island, how it works and introduction to Somerford and Island partnership
• Why the Enterprise Browser is helping organisations rethink their security architecture and why Island is uniquely positioned in the market
• Live demonstration of the Island Enterprise Browser, featuring Technical Lead for UKI at Island
Setting the Scene and Introduction to Island and Somerford Partnership

- With Mason Symonds, Account Director and Team Manager at Somerford
4:00 PM - 4:05 PM
Why Enterprise Browsers are Revamping Security Architecture: Exploring Island's Unique Market Positioning

- With Uy Huynh, VP of Solution Engineering at Island
4:05 PM - 4:20 PM
Live Demonstration of the Island Enterprise Browser

- With Paul Murgatroyd, Presales Engineer at Island
4:20 PM - 4:40 PM
Somerford and Island Panel Q&A
4:40 PM - 4:45 PM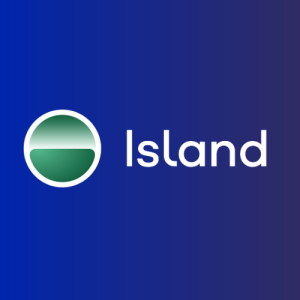 Island - The Enterprise Browser
Leveraging the open-source browser that all major browsers are based on, Island provides fine-grained policy control over every facet of a user's interaction with a web application giving the enterprise limitless visibility, control and compliance with their most critical applications.

Island can serve as the platform for the future of productive and secured work.
Somerford: Customers, Solutions, Partners
Somerford Associates is a team of passionate professionals committed to delivering innovation to our customers on their digital transformation journey. As a trusted partner, we work collaboratively with our clients to achieve success and meet their unique needs with a focus on service quality and delivery for on-prem, hybrid or full cloud environments.

Our team's specialist knowledge, skills and experience derived from supporting a broad range of FTSE 100 companies has earned us a strong reputation for enabling digital transformation at scale, at pace and on budget.