Splunk Smartstore & Cloudian: Integrate, Consolidate, Remediate
Author: Carl Parker
Release Date: 24/03/21
Undoubtedly, Splunk is one of the most advanced, innovative technology solution providers on the market right now. Its capacity to ingest, store, and make sense of an organisation's data is vast and almost incomparable. Processes involving the manipulation and evaluation of this data, in business analytics for example, are often the most visible representation of Splunk's power. However, in many ways, it is the maintenance of this data behind the scenes that is so crucial; allowing these processes to excel.
As mentioned, Splunk needs to store significant amounts of data for the long term, particularly cold bucket data, which requires lots of disk space. This is one of the greatest challenges currently facing organisations; huge amounts of data and the storage / cost management requirements that come with it. As more and more data is generated, the issue perpetuates.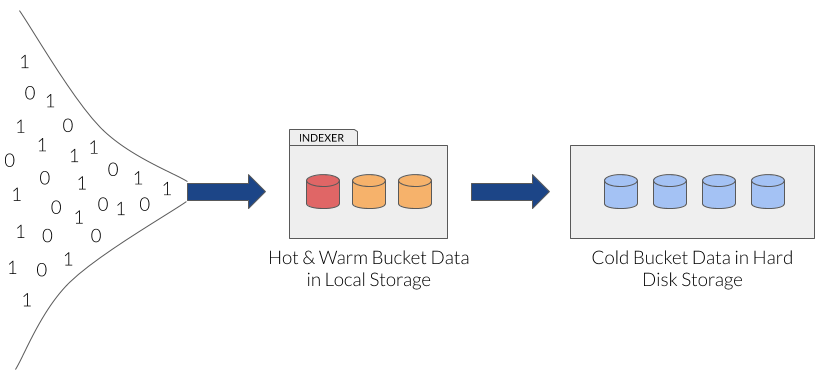 For those that find themselves in this predicament, Splunk's Smartstore platform, introduced in 2018, does offer a solution. In short, Smartstore provides organisations with the option to use remote object stores, most commonly Amazon S3, to take back some control. It ensures the secure management of their warm bucket data in remote storage, reducing strain from cold bucket data on hard disk storage, and alleviating the pressure put on internal resources and budgets.

Whilst this is all well and good, there is one more piece needed to perfect this migratory puzzle, and that piece is Cloudian Hyperstore. Whilst there are several options surrounding S3 storage platforms, Cloudian Hyperstore provides the best value for Splunk users, with several key advantageous benefits.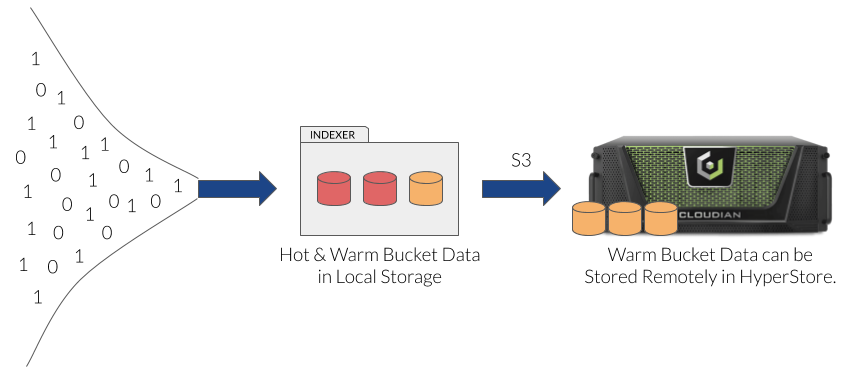 The most crucial feature of this integration is that existing Splunk customers can scale storage needs to their own requirements on-premises, allowing them to store and analyse their data at up to 70% less cost when compared to traditional storage methods. There is also naturally no need to worry about the costs that come with expensive fast storage solutions, or those that are associated with data egress processes. The collaboration also negates any concerns about data compliance, and data transfer across the internet.
Whilst another barrier that organisations typically come up against is the retrieval of data, if they have chosen to store it in the cloud, any concerns about retrieval speeds are also eased with this solution. Ensuring the retrieval of data at a consistently fast rate is a challenge for businesses, and it can quite often take a significant amount of time when working with large stores of data. Splunk & Cloudian, however, can ensure high speed ingest and efficient transfers across cloud data stores.
If you'd like to learn more about integrating these products, how to deploy them to consolidate storage solutions, and how they support you in remediating any storage issues, we host frequent webinars on Splunk & Cloudian, which provide demonstrations and explain the interoperability in more detail. If you'd like to request a dedicated session, contact us here.