Setting the Scene
Threat actors are finding new weaknesses in even the most secure environments, and the evolution in the way we work (and how we get our work done) has increased the cyber risks for nearly every organisation. Businesses need a proactive cyber defence approach to ensure Digital Brand Protection and to disrupt cyber attacks before they hit a company's perimeter.

Join our upcoming webinar to hear from Alisdair McLaughlin, Senior Engineer at BlueVoyant as he showcases the typical challenges faced by organisations when they attempt to secure their digital assets, and why they should take into account potential attack surfaces everywhere. Alisdair will also explain the key differentiators between BlueVoyant's offerings and other similar products, plus there will be an opportunity for questions.

Join our Digital Brand Webinar to hear about:
• Why Organisations need Digital Brand awareness
• Tools to Detect and Validate Cyber Threats
• Case Studies on Securing Digital Brand Assets for Modern Organisations
Who are Somerford?
Somerford Associates is a team of passionate professionals committed to delivering innovation to our customers on their digital transformation journey. As a trusted partner, we work collaboratively with our clients to achieve success and meet their unique needs with a focus on service quality and delivery for on-prem, hybrid or full cloud environments.

Our team's specialist knowledge, skills and experience derived from supporting a broad range of FTSE 100 companies has earned us a strong reputation for enabling digital transformation at scale, at pace and on budget.

We have the capabilities to provide full delivery support, including design, implementation and deployment. As well as working with clients to develop Standard Operating Procedures (SOPs) for BAU transition and Centre of Excellence (COE) creation.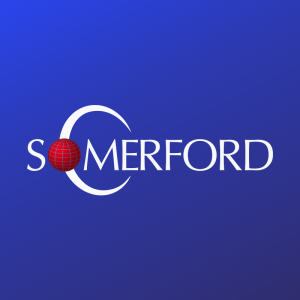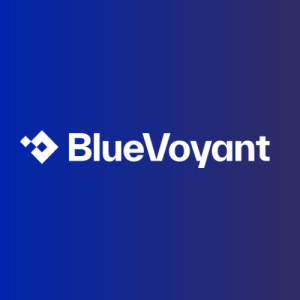 BlueVoyant Cyber Defence
BlueVoyant combines internal and external cyber defence capabilities into an outcomes-based cloud-native platform by continuously monitoring your network, endpoints, attack surface, and supply chain, as well as the clear, deep, and dark web for threats. The full-spectrum cyber defence platform illuminates, validates, and quickly remediates threats to protect your enterprise.

BlueVoyant leverages both machine-learning-driven automation and human-led expertise to deliver industry-leading cyber security to more than 900 clients across the globe.