Setting the Scene
In an increasingly digitalised world, security threats are evolving and the threat of compromise to the external cyber ecosystem of organisations is growing. Threat actors are finding new weaknesses in even the most secure environments, and the evolution in the way we work (and how we get our work done) has increased the cyber risks for nearly every organisation.

For financial institutions, there's no shortage of entry points. From online banking services to the growing use of social media and instant messaging applications, these crucial parts of a business are also easy targets. For these organisations, taking a proactive approach to protect your customers and your brand is the answer.

Join our executive forum to hear from John Dee, Director of Strategy at Somerford Associates and Ron Feler, Global Head of Threat Intelligence at BlueVoyant, as he presents recent findings on emerging external cyber threats that represent critical concerns for financial organisations of all types, as well as advice on mitigation strategies, which we hope can be taken advantage of and applied to benefit our vastly interconnected modern business ecosystem.

Join our Digital Executive Forum to hear about:
• Emerging cyber fraud techniques used by today's threat actors against financial services institutions and their customers
• Trends in brand abuse and external cyber threats
• The advantage of establishing a proactive approach to risks to your organisation's external cyber ecosystem
Forum Introduction — With John Dee at Somerford
Join John Dee, Director of Strategy at Somerford Associates, for an introduction to the DRP and Digital Brand Protection Discovery Forum.
Setting the Scene — In Conversation with Ron Feler at BlueVoyant
Join Ron Feler, Former Deputy Commander in the Israeli Defence Forces' Unit 8200 and Head of Intelligence Production, who will run through current tactics, techniques and procedures used by attackers who are focused on damaging organisations' brands.
Who are Somerford?
Somerford Associates is a team of passionate professionals committed to delivering innovation to our customers on their digital transformation journey. As a trusted partner, we work collaboratively with our clients to achieve success and meet their unique needs with a focus on service quality and delivery for on-prem, hybrid or full cloud environments.

Our team's specialist knowledge, skills and experience derived from supporting a broad range of FTSE 100 companies has earned us a strong reputation for enabling digital transformation at scale, at pace and on budget.

We have the capabilities to provide full delivery support, including design, implementation and deployment. As well as working with clients to develop Standard Operating Procedures (SOPs) for BAU transition and Centre of Excellence (COE) creation.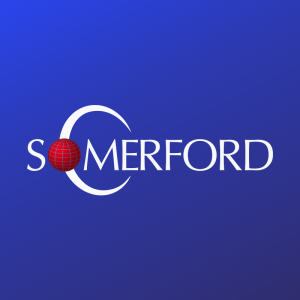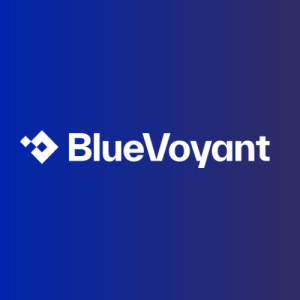 BlueVoyant Cyber Defence
BlueVoyant combines internal and external cyber defence capabilities into an outcomes-based cloud-native platform by continuously monitoring your network, endpoints, attack surface, and supply chain, as well as the clear, deep, and dark web for threats. The full-spectrum cyber defence platform illuminates, validates, and quickly remediates threats to protect your enterprise.

BlueVoyant leverages both machine-learning-driven automation and human-led expertise to deliver industry-leading cyber security to more than 900 clients across the globe.