We know data is everywhere but does that really say you can access or "consume" this data in a meaningful way, any place, anywhere, any time? Well, the answer to this conundrum now could be a resounding YES! Introducing Splunk Augmented Reality (AR) which lets you have access to your data on the go, on your mobile device, anywhere, in a meaningful way.

OK, "meaningful way", what does that mean? Data of course has context, so you want the RIGHT data in the RIGHT place at the RIGHT time ….. right? This is what Splunk AR has the potential to deliver.

OK, so how is this possible? Well, let's start with the basics. What exactly is Splunk AR?  This is a mobile based application, available via the Apps Store, currently (only) working on IOS*, that connects to your Splunk Enterprise or Cloud Instance and can deliver relevant data to your mobile device (currently certain iPhone and iPad models only) based on your location; or even actually what unit/device/piece of machinery you may be looking at, allowing you to pinpoint where you are relative to the data you need. 
Splunk AR has several modes of operation that will allow businesses to access their growing data in a more location aware context thus providing your data exactly where and when you need it:
Geofencing

This allows you to get the data in the form of live dashboards based on your location: a factory site, office block etc. 

iBeacons

This means you can get your data in the form of Splunk live dashboards based on your proximity to a BLE 4.0 iBeacon; great for areas of a factory / warehouse, specific rooms or areas within your business 

QR Codes / Asset Tags / NFC tags

you are right next to a piece of machinery and you can get your data in the form of Augmented Reality Workspaces which will include live dashboards, notes, navigable .pdf files, video.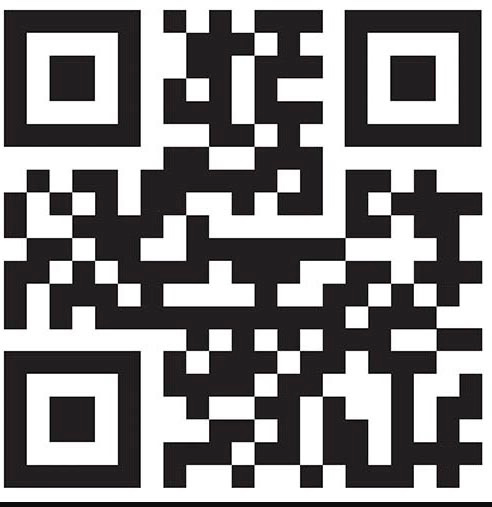 A possible usage scenario for AR could be:
Sam, a Maintenance Engineer arrives at a facility to perform some regular servicing.  It is not a facility Sam visits that often, so it would greatly help her to know where all the machine locations are that need servicing. Sam arrives in the car park and because of Splunk AR Geofences, she gets a dashboard on her Smartphone within the Splunk AR application, telling her the overall status of the factory machines, any critical issues and where they are all located in which building / room / floor. 
Sam now gets out of her vehicle and enters the building.  Because of Splunk AR iBeacons, Sam knows that in the room to her right there are 3 machines, one of which requires immediate attention.  Sam enters the room and is aware which machine is critical. She holds her smartphone up to the QR code and immediately Sam sees a live feed of all the key parameters of that machine within the AR interface and identifies the area with a problem.  As Sam is not completely familiar with that model, she refers to the maintenance manual within the AR interface and locates the page she needs to diagnose the problem. As this is a known / frequent issue Sam can also refer to a video within the Splunk AR interface describing how to replace/repair the faulty part and can send a notification through the interface that the machine has been repaired.  
This means there could potentially deliver some time saving, more work done in a given shift, more efficient use of staff by giving them access to the right data and not having to call other staff for help. This is just one example of literally thousands of use cases that are possible. 
Splunk AR also has a very useful capability called AR Workflow Automation. This means you can set an action from your AR interface, for example, start or stop a piece of machinery, install a piece of software or issue a service request ticket.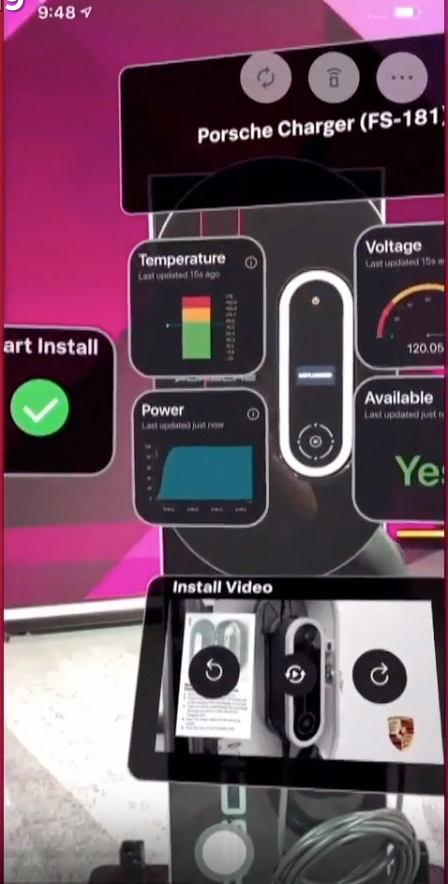 This 2 minute video gives an example of a Splunk customer already using this technology:
This video shows a Splunk AR Workspace linked to a specific QR code.  The QR code is specific to that chiller and Splunk is providing live dashboard data directly to the Splunk AR interface. It includes a ServiceNow(R) capability (using Splunk AR Workflow Automation)  plus .pdf schematics and several live dashboards physically located to the right position on the chiller (note that the Splunk AR interface is spatially aware, which is an incredibly useful feature)    
So where can Splunk AR be used?  I think the simple answer is, just about everywhere, in virtually any industry.  
Interested in being amongst the first to deploy Splunk AR in the UK? If you would like to know more about Splunk AR, please feel free to get in touch with us below.
Not sure how to contact us?
Schedule a call with one of our certified engineers and pre sales team. Or drop us a line if you have any questions.
All views expressed on this blog are the author's own and do not represent the opinions of any entity whatsoever with which the author 
has been, is now or will be affiliated, inc. this organisation whose website the blog is hosted on, or any partner of this organisation.