KnowBe4 – Audits Done. Half The Time.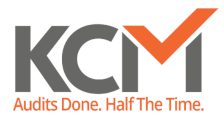 28/11/19 - Andrew Weston | Somerford Technical Consultant
Do you have challenging compliance requirements, find that you don't have enough time to get audits done, or have a continuous problem keeping up with risk assessment? The KCM Governance, Risk and Compliance (GRC) platform is easy to use and helps you get audits done in half the time.

Manage and Automate Compliance and Audit Cycles
Reduce the time you need to satisfy requirements to meet compliance goals with pre-built requirements templates for the most widely used regulations.

Centralise Policy Distribution and Tracking
Save time when you manage distribution of policies and track attestation through campaigns.

Identify, Respond, and Monitor Your Risk
Simplify risk initiatives with an easy-to-use wizard with risk workflow based on the well-recognised NIST 800-30 Risk Assessment standard.

Efficiently Manage Third-Party Vendor Risk
Easily prequalify, assess, and conduct remediation to continually monitor and keep track of your vendors' risk requirements.
We spend so much time responding to Auditors and Compliance queries, can KCM help me?
KCM reduces the amount of time you need to satisfy all of the requirements necessary to meet risk and compliance goals thereby leading to significantly less time and money spent dealing with compliance and audits. The screen to the right shows a view whereby you can see all of your compliance requirements with details, descriptions, status, scope, and the controls for each requirement.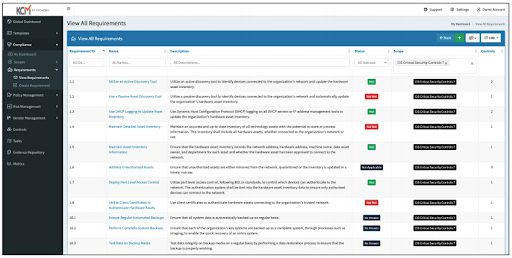 There is also a "My Dashboard" view which narrows the focus to the tasks assigned to an individual person, thereby allowing your whole organisation to work collaboratively towards your compliance goals.
a view whereby you can see all of your compliance requirements with details, descriptions, status, scope, and the controls for each requirement.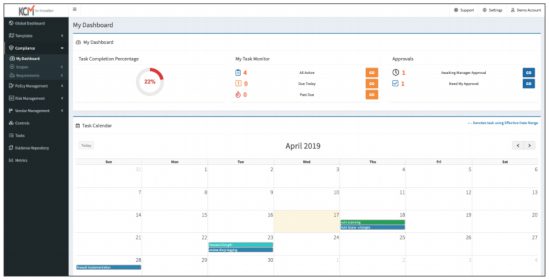 The industry I work in is not required to adhere to compliance requirements such as HIPAA or ISO27001 – does KCM contain other compliance templates that would be of benefit to us?
The Compliance Management module within KCM comes with more than 80 managed compliance templates which are proactively maintain by KnowBe4. These pre-built templates are available for some of the most common regulations such as PCI, Cloud Security Alliance, Center for Internet Security, NIST, HIPAA, FFIEC, Secure Controls Framework, GDPR, FedRAMP, AICPA SSAE18, and more.  If you cannot find the specific template that you are looking for you also have the ability to customise existing templates or create your own custom templates to meet your own needs. Here's some of the Global, European and UK Templates available:



We have several policy documents that employees need to read and accept on a regular basis. How can KCM help with this onerous task?
KnowBe4's KCM GRC platform can help with this as well. It contains a Policy Management module which helps an organisation to centralise policy distribution and tracking. This module allows you to automate policy management workflow and includes automated notifications, tasks and reminders prompted by any event such as an up and coming review date. The screen below shows you the status of a specific campaign and highlights percentage completion as well as level of user acknowledgements.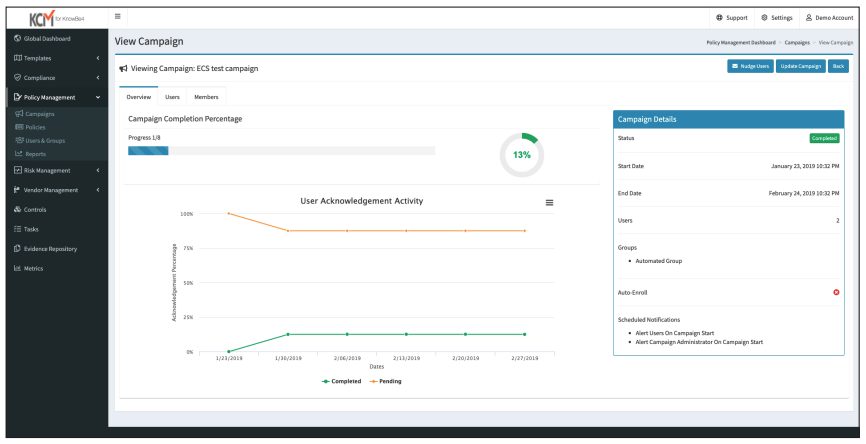 Not sure how to contact us?
Schedule a call with one of our certified engineers and pre sales team. Or drop us a line if you have any questions.